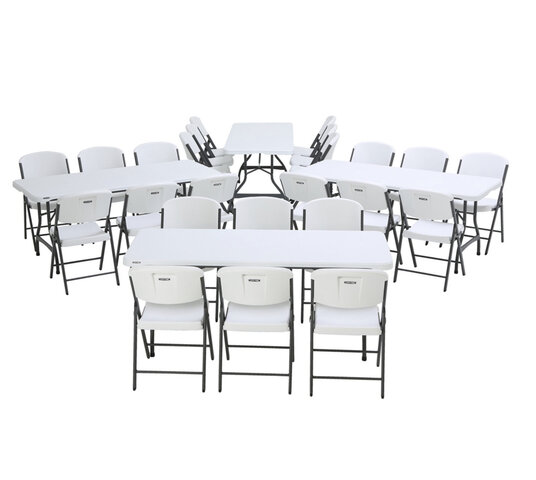 5 Tables - 6ft & 30 chairs
Great Quality of Chairs and Tables for Big or small family Parties for Everyone!
Table set comes with 5 Tables - 6FT and 30 chairs for just $170.00!!
For delivery order must be a minimum of $165.00 - Customer is responsible for set-up and positioning the tables and chairs. Customer must clean the tables and chairs prior to pick up.
Just a few reminders Driver can only bring the chairs & tables inside the garage or in the driveway also our chairs and tables are only 24- hour rentals (unless we have a promotion but please call our office to confirm) There is no VALID COUPON for chairs & tables only if you are adding them with a packet that includes a bouncy house

For additional questions you can call our office for help reserving this item.
612-605-8517